Virtual Office Wrocław offers solutions that will be useful in running any kind of business. First of all, we are here to relieve you of your duties and to make your work easier and more efficient. Our coworking spaces are a good place not only for work or business meetings, but also for establishing new business relations. There is an atmosphere of concentration and inspiration all around. Visit us and see for yourself! Read the article to the end to find out why Virtual Office Wrocław.
Certainty
By cooperating with a Virtual Office Wrocław, you first of all gain certainty of where your business will be conducted. The space where the virtual office is located and the coworking space belong to us. For this reason, there is no fear that in a year or two you will have to change the information in all documents, offices, business cards, because we received a notice of termination of the lease of virtual office space.
Why Virtual Office Wrocław? – Rich list of services
Virtual office Wrocław is not only an office service. Our mission is to provide you with as many solutions as possible to help you run your business. We provide you with coworking space, where in addition to working you can make new business contacts. In Virtual Office Wrocław we can take care of all the accounting for you. We will also take care of the implementation and efficiency of IT and hardware issues, so that modern ways and tools make your work easier and more efficient. Additionally, in a Virtual Office Wrocław you have the possibility of using legal services whenever you need them. And if you want to create an advertising campaign on the Internet – we will certainly help you with that.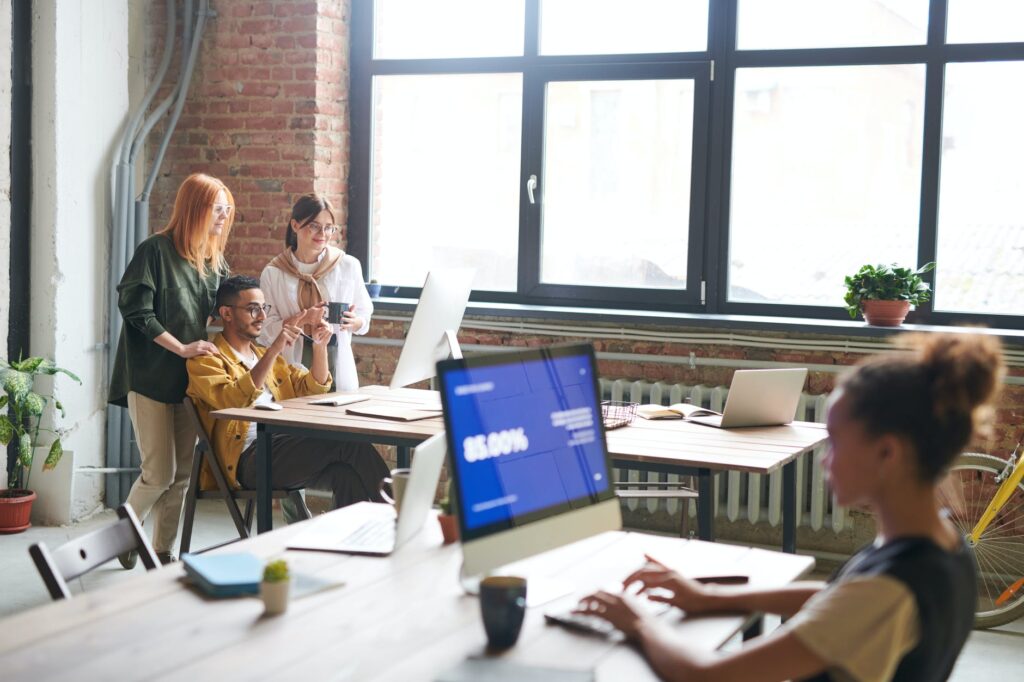 Flexibility
If you do not find among our packages a solution well suited to your business, do not worry. Call us or come and we will surely prepare for you an offer that will meet all your expectations. On the other hand, if there is no service that interests you, please let us know. We are confident that we will be able to help in your case.
Why Virtual Office Wrocław? – Back office full of professionals
We cooperate with qualified professionals (also nationwide) in the fields of e.g. law, accounting, IT, marketing. This gives us peace of mind because we know that all your matters will be handled in accordance with applicable laws and regulations, but also with the latest technological advances and trends.
If you have any questions, please do not hesitate to contact us 🙂 We will be happy to help you.